Back to school tomorrow, so today was a busy day! I made a window panel for the right window.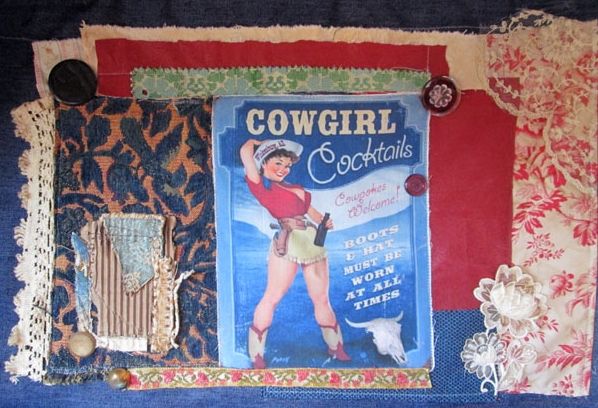 I painted signs on 2 cupboards.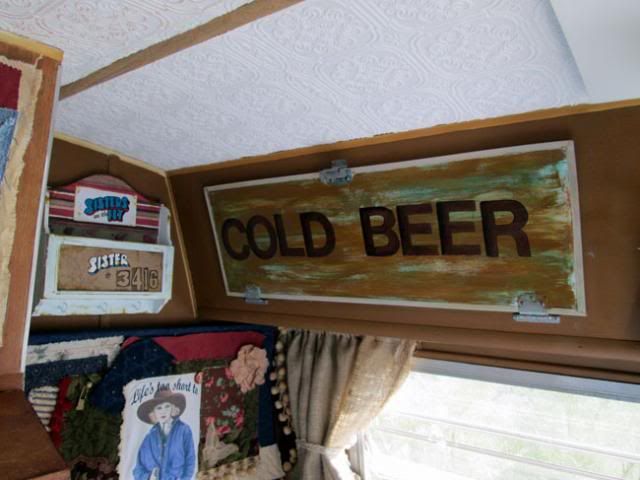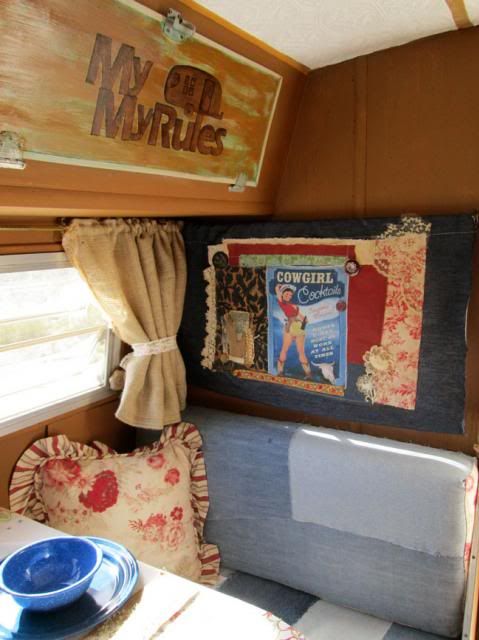 I finished this window up.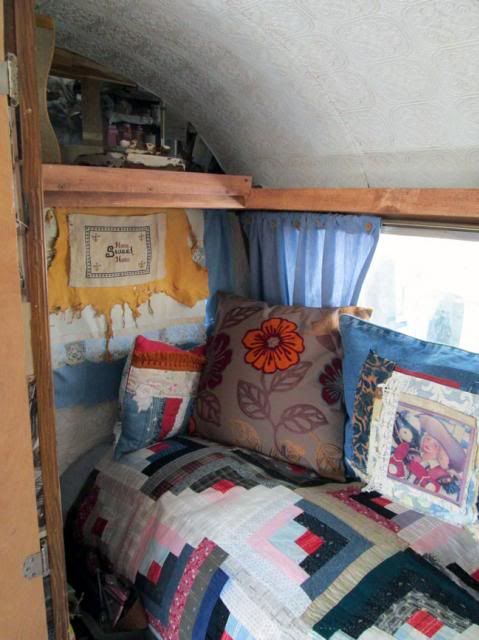 Mike cut my mattress pad so the bed is nice and comfy. He also fixed my table so it's nice and sturdy. All I need are some pretty flowers for the table and I'm good to go!!