My little camper is turning into a gypsy. It has a personality of its own. When I started this project I thought I knew just what it would look like, but it is taking on it's own personality. I thought it would be a light color, like the ceiling. But it needed a little age, so I painted it a sienna color. I thought I would use tea stained lace, but it called out for denim blues. It is turning into a beauty. It is my gypsy caravan. Here is a picture of the window panel I made yesterday: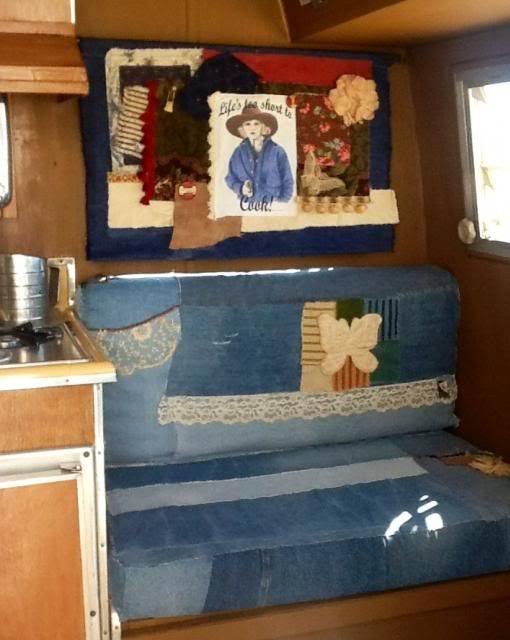 Here is the bedding: I made this quilt about 20 years ago. It is the first one I actually quilted. I made the bed ruffle from a skirt. Then I added lots of pillows!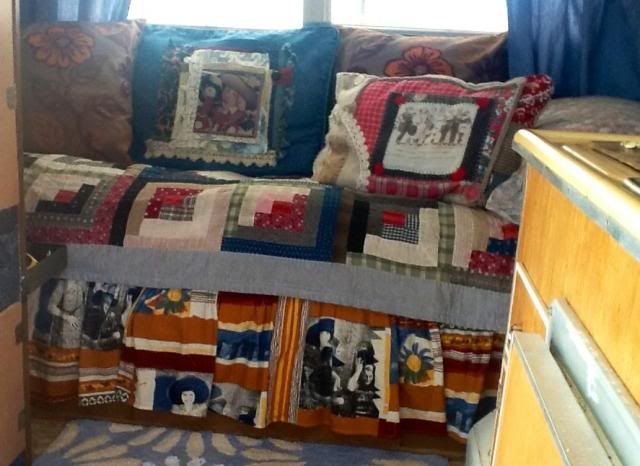 I covered the bulletin-board with denim pieces, and then added stuff I love.
In the above picture you can see where I covered the cupboard panels with vintage materials. I can't ell you how much fun I am having with this project!!