A friend of mine was selling hand dyed wool and I bought a couple of boxes of it. I wasn't sure what I would make with it, but I thought it was beautiful. The first thing I made was a flower. Then I made more flowers and pretty soon I had a lot of flowers!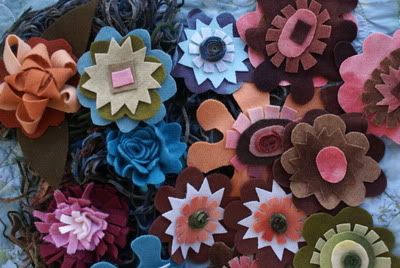 Next I made some needle cases!
And last I made some thread and pin holders.