Here is a simple way to create a sweet Valentine's Day flower arrangement.
Take a cardboard cone, wrap strips of fabric around it and add a fabric flower.
Inside the cone, place a small glass jar to hold the water and flowers.
Then drill holes in the sides of the cone and attached wire so the arrangement can be hung. You can add a little tag with a sweet note and you are good to go!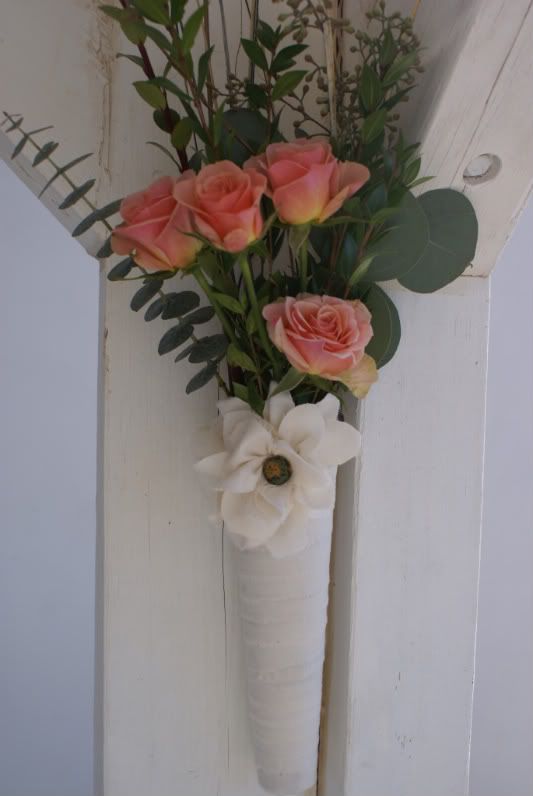 You can create the same type of arrangement but use old quilt pieces to cover the cone. Here is an example.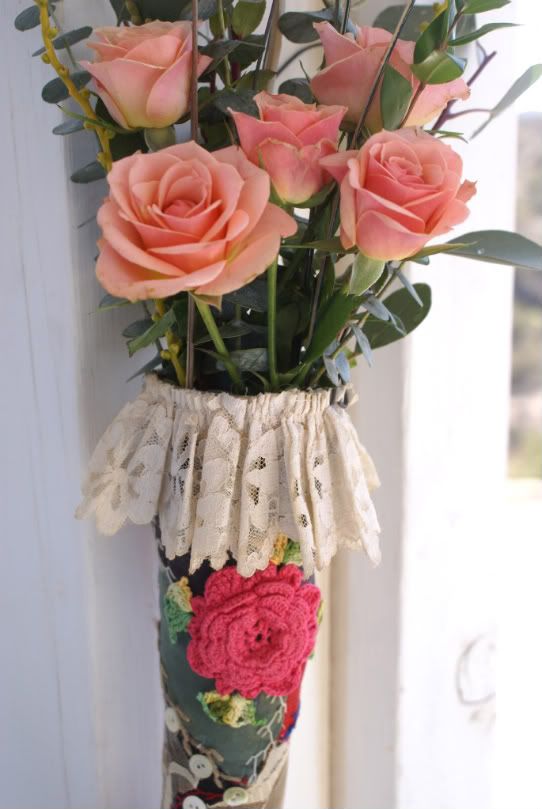 The last arrangement uses scrap material and a photo transfer. I had some old leather pieces that I used to embelish the cone. These could be used any time of the year, and they could be used to hold goodies of all kinds!