Saturday I took a Dutch oven cooking class. It was a hoot! We made Cowgirl Quiche with fried potatoes, eggs, cheese, avocado, green chilies, onions, and more. It was delicious!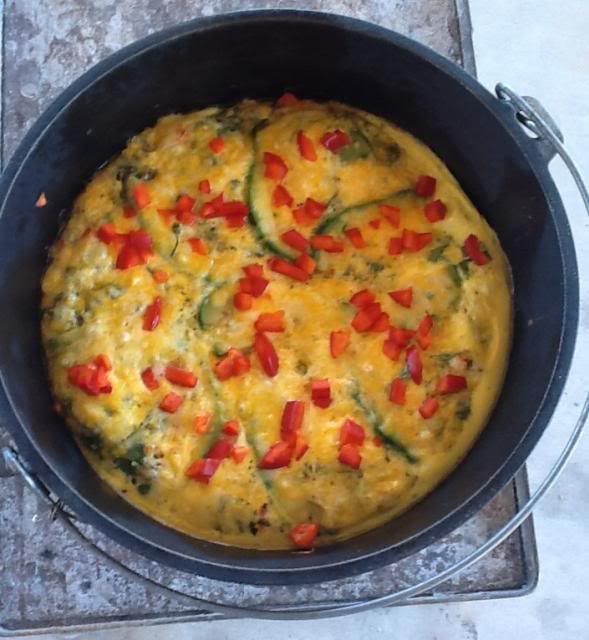 Then we made cinnamon rolls with bisquick, brown sugar, butter..lots of butter, cinnamon, pecans, and other spices. After they were cooked we made cream cheese frosting for them. Oh, my!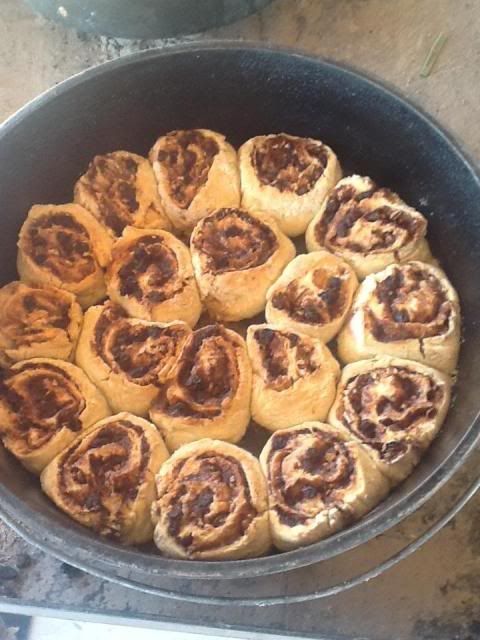 Next we made peach cobbler with bisquick, oats, peaches, butter, and more yummy ingredients. No dinner for me last night, I was stuffed!
We also learned how to make green chili pork. I had to leave before it was done. I couldn't have eaten it anyways because I was stuffed!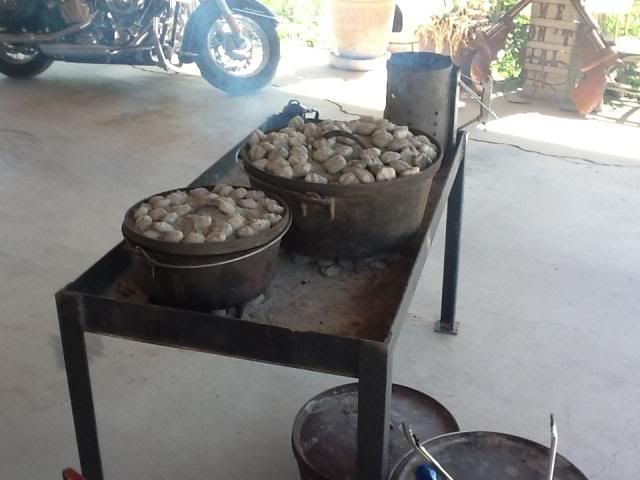 It was a great day and our host Barbra was so much fun and a great teacher. I'm going to try some of these recipes out when I go to Wyoming. We are having an evening of Dutch oven cooking and I hope mine will be delicious.