In the January issue of "Where Women Create," I read an article featuring Carol Hicks Bolton. She has an antique store in Texas, and her displays are amazing!! The entire store is amazing. I really loved everything she creates and displays. I especially loved the chairs she covers with textiles. I have a chair and ottoman in my art room at home. This is what it looked like before I was inspired by this article.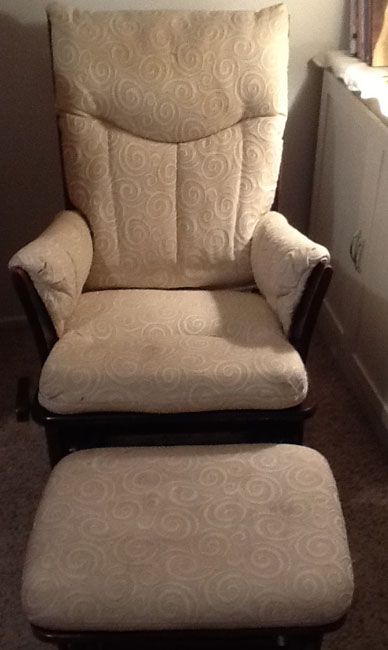 I pulled out my old textiles and recovered the chair & Ottoman, and this is what it looks like now!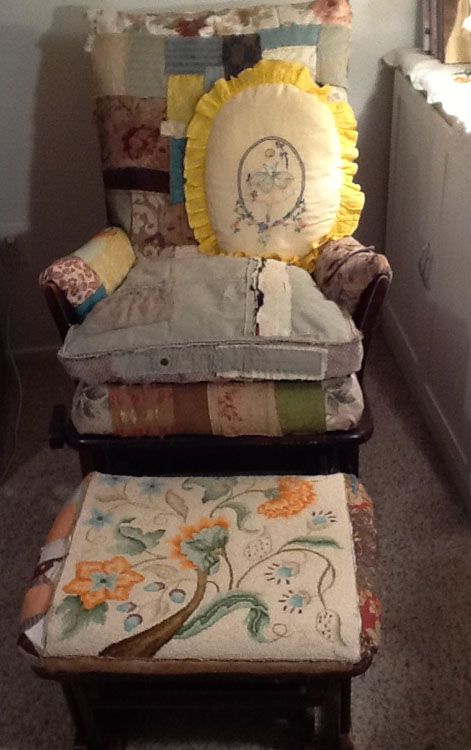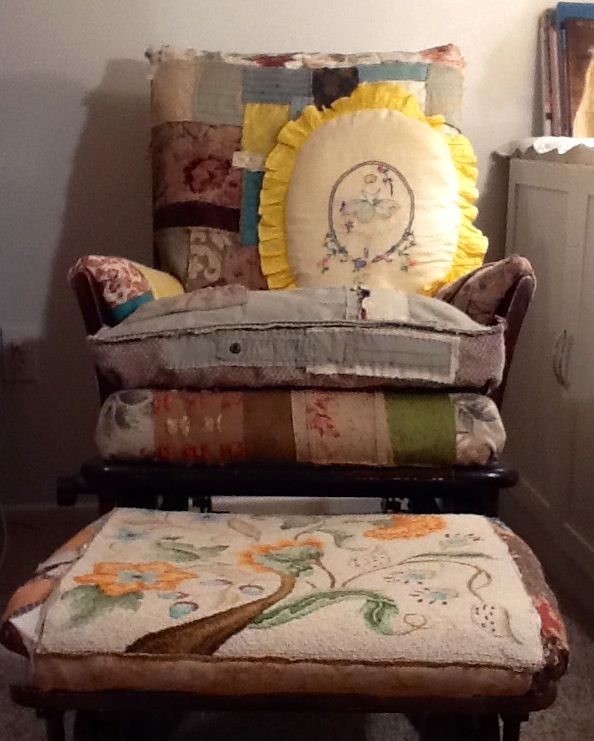 If you love old stuff, check out carolhicksbolton.com. It really is amazing! It inspired me to fix up a corner of my art room, and I will enjoy sitting in my chair instead of stacking material on it!