I have spent three of the last six months becoming a "Highly Qualified" art teacher.
I had to take 2 methods classes and pass the Arizona Profeciency Art Exam. Needless to say, I was very busy studying and a little stressed out! On top of that I had our
school art show to do two days before my test and I had to make 100 cow horns for our Gold Rush Day's Parade 10 days after that. The next three weeks I was waiting for the results of my exam.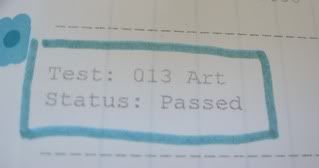 Yes, I passed! Miricles really do happen!!
Now I needed to play, so I ran a relay marathon with some teachers from school.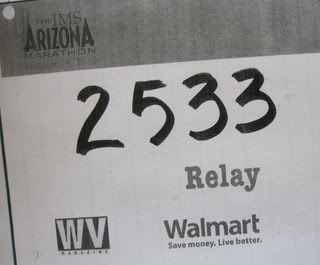 I was a minute slower than last year, but I only ran 4 times to prepare for it, so that's what I get.
Then my birthday came in March so I made myself a new journal for the upcoming year.
This journal is like a mini keepsake for important or fun things that come up. (Like passing my test!)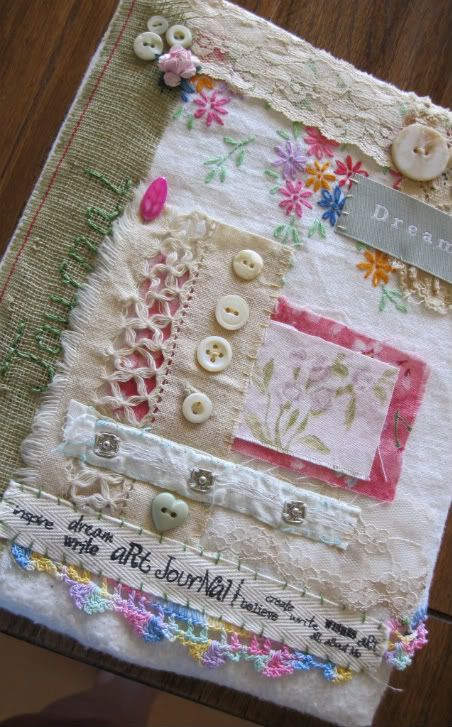 Here is one of my March journal entries.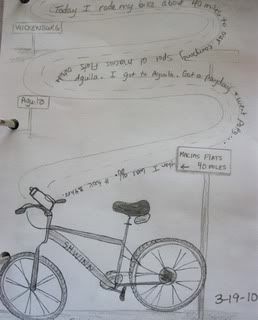 Now life is getting back to normal. Time to sew and stitch. Here are some recycled bags I made with bits of whatever I could find.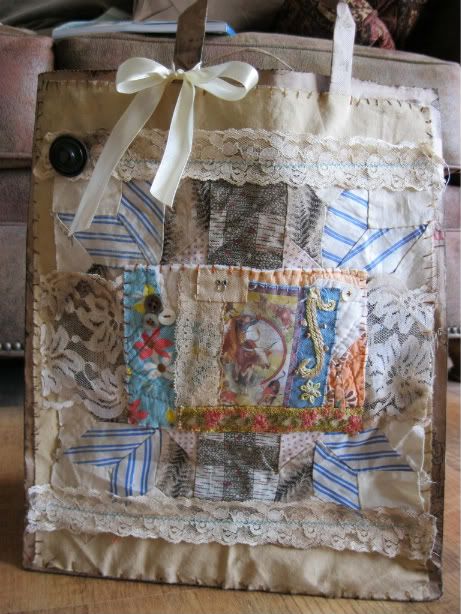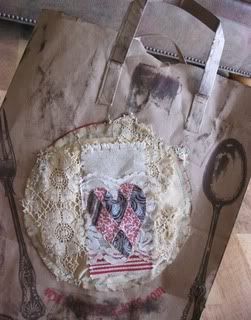 This was a Trader Joe bag. Front and back.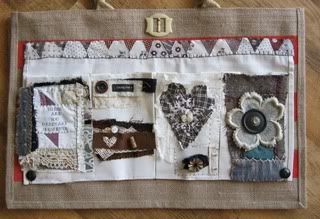 This was a Saks Fifth Avenue bag my friend gave me for camping. Now I can put all kinds of stuff in it!
That's it for today! I really hope things stay quiet for awhile because I have so
many projects to do. Check back soon!