I can't believe so much time has passed since my last post! School is back in session and it's almost Fall Break! This must be my year for completing projects.
The first quilt I will share with you was started at least 5 years ago. I drew out and painted the cowboy, then embroidered around the design, added two bands of fabric
and then I stopped. I wasn't sure how I wanted to finish it and I put it away, then ta-da a new quilt shop called M's Quilting came to town and the perfect fabric was waiting there for me!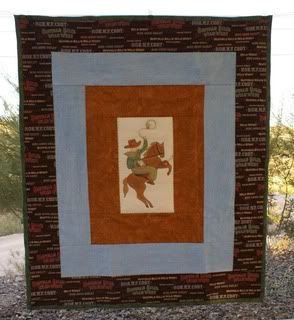 The next quilt is made from very old Sun Bonnet blocks that were in my stash of blocks that I picked up who knows where or when!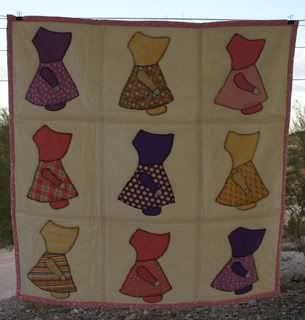 The next crib quilt is made from scraps that I thought were really pretty.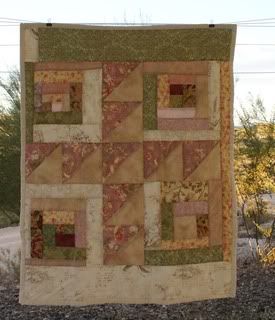 This is the Dresden quilt I am working on now. The blocks were made in 1939. A friend of my family gave them to me. I have had them for some time now and decided to start sewing them together when I saw a picture of a "Dotty for Dresden" quilt in the book MATERIAL OBSESSIONS by Kathy Doughty and Sarah Fielke. Once I sewed the blocks together I embroidered dotted circles in the center of the blocks and in between the blocks. This one is going to take some time, but I love it!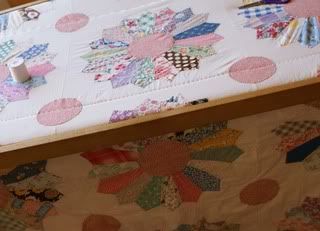 That should be enough for today. I have a lot of little projects I'm working on and I will include them in my next post.