I have been working on storage for my art room at home. I bought a shoe holder and made it into an organizer for the back of my chair.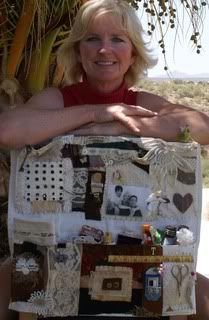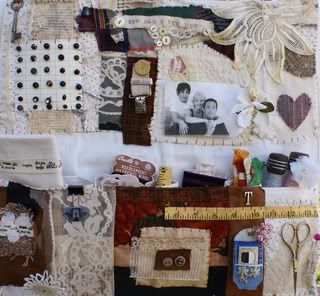 Here is a pickle bucket a friend gave me. I just cut part of the shoe holder off and added some embellishments. Now I can store my ribbons and lace in it.
I also took a piece of the holder and made an apron with it.